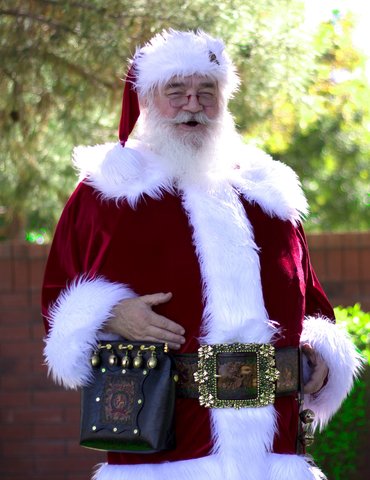 Santa Mike




Available Booking Options

1-6 hrs
Party time!

$200.00

7-12 hrs
All Day Fun!

$240.00

Overnight
(24hr)
Keep the fun going!
backyards only no dirt setups

$320.00

Weekend Fun
Maximum Fun Best Value!
(Fri-Sun or sat-mon)
backyards only no dirt setups

$370.00




$200.00

starting price plus tax

Please call to reserve this item

With a real beard Santa Claus, the party just got started. Get a taste of Christmas any time of the year by having him at your party or event. He is jolly, generous, and Ho! Ho! Ho! Lots of fun. Take your party or event to the next level and win the bragging right of being the best party host or organizer by getting a Real Beard Santa Claus. Santa Claus is coming to town and you can have him stop by your party or special event!
Renting a Santa can be a great joy for many children. Santa rentals are easy with Rad Bounce House-Party Rentals. Rad Bounce rents Santa Mike who is fully dressed for the occasion. A full red suit trimmed out in white and a nice big belt, he is sure to please. He loves children and loves to make appearances at company parties or winter carnivals. Be sure to book early as Santa rentals around the holidays do get a bit busy, however, fully worth it.
If you are having a holiday party getting a rented Santa can really be a big hit. Santa Mike works with you to bring the joy of Christmas to your friends and family. You can also arrange for a personal appearance at your home with your grandchildren, to have a very special Christmas. Santa Mike can take special requests, just be sure to ask when calling to rent him. He loves children and loves speaking with them and what their hopes are for this Christmas season.
Getting a Santa Claus rented has never been easier. Pick up the phone and give us a call. We have a few options for Christmas and holiday rentals. So, be sure to take a look at the variety of Santa's and even Mr. and Mrs. Claus! Get into the holiday spirit with your very own Santa appearance!
Give a precious memory to the little ones and rent Santa Mike today! Santa Mike is ready to engage with the children and get some pictures. After all, there simply is nothing that brightens a little one's day as seeing Santa Claus in person.
Santa is a very busy man and on top of coming to visit he also has to make sure all the toys are made on time for all the good girls and boys so we do not allow online booking at this time. Please call our office to book Santa for your special party or event at 4803998148 Price is $200.00 per hour with a 1 hr minimum.