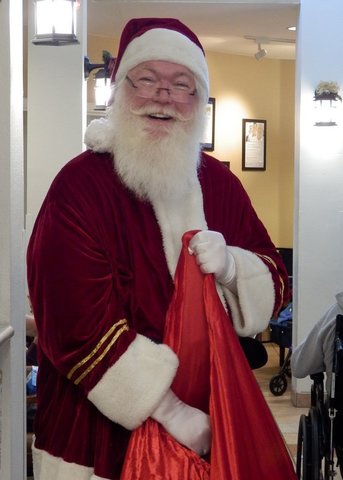 Santa Chuck




Available Booking Options

1-6 hrs
Party time!

$200.00

7-12 hrs
All Day Fun!

$240.00

Overnight
(24hr)
Keep the fun going!
backyards only no dirt setups

$320.00

Weekend Fun
Maximum Fun Best Value!
(Fri-Sun or sat-mon)
backyards only no dirt setups

$370.00




$200.00

starting price plus tax

Please call to reserve this item

Meet our Santa Claus:
Introducing Santa Chuck one of our very experienced Santa Claus professionals with many hours of magical events and making special memories for children. Santa Chuck is a perfect choice to make all your dreams come true this holiday season. He has just the right stature and look to make the costumes fit naturally and his real beard is true to life.

You will naturally understand why not all santas for hire are created equally. There are those who are in to get a quick buck and then there is the professional with the aptitude and spirit for the job. We all know what santa should look like and we offer nothing less. Our Santa Claus Characters are the best in the Phoenix area.

With our realistic Santa claus coming to your party, your holiday is complete for your loved ones. Our Santa is kind to the little ones and has the natural look and feel of santa and warmth for the holiday mood. The holiday spirit is very much alive from the moment our santa makes a magical appearance with a realistic laugh and continues long after their equally dramatic exit. There are a number of ways you can spread the cheer and love of Christmas when hiring our santa claus.

We do all sorts of appearances for every kind of party, adult or kids. Public appearances, family visits, office parties and even personalized home visits. Our santas are trained and experienced entertainers who will liven up any kind of party with their presence. When you need your own private santa, we will provide you with the most reliable Santa available to make all your holiday wishes a reality.
You can view pictures of Santa here on our site to confirm that we have the best to offer. All pictures with Santa are updated regulary So that you can rest assured what you see is what you get. It is the professionalism and demeanor with the children and guests that makes our Santa a world-class Santa you will be delighted to have for your guests.

Other than our Santa rental service, our company is a full-fledged party rental company and we can help you get your party running smoothly and make some memorable moments. In any christmass party, you want a Santa who will make everyone feel comfortable while at the same time bringing on the cheer and feeling of Christmas.
Whether you are arranging for a large or small party, our Santa can be booked for short term and also for multiple appearances.